Purchasing a new textile printing system is a milestone for businesses. It may indicate the beginning of a new business venture, the expansion or maturity of our current business, and the understanding that our target audiences require more than what we currently offer.
But choosing the machine that best answers our list of requirements can be nerve-racking. That is, if we even have a clear list at all.
To help you tackle this process with less anxiety and more success, here are four simple, straightforward questions to ask yourself and the experts you collaborate with before making a move.
Question #1: Does It Enable Flexibility?
Flexibility is a synonym for business growth because it allows businesses to take on a wide range of jobs and expand their network. The ability to scale our business and serve different types of customers is critical, making this question a good place to start. That's why 50% of fashion companies started a significant transformation process to boost their flexibility around a year ago.
But what does flexibility mean in textile printing, exactly?
To answer this question, we must ask what shoppers and brands may want. Viewing the spectrum of market needs allows us to understand how many capabilities will be on our menu following the system purchase. Some brands want a small collection that requires a quick, short run, while others need fast high-volume production. The variety of designs and fabric types we can print on is another element determining the flexibility level.
Finally, our ability to produce everything on demand is the ultimate flexible trait, as it gives us a chance to immediately serve customers without committing to risky and costly inventory management.
Question #2: Is It Cost-Effective?
The other factor determining our business growth is cost-effectiveness. Maximising opportunities will only boost our business if we know how much each customer costs and focus on reducing these costs without failing to answer market needs. We know that in today's economic climate, fashion and retail businesses focus on cutting costs, with brands like H&M declaring detailed plans to reduce expenses.
Which factors related to the new machine may impact cost? Employee training is one example. The longer it takes us to onboard current or new employees, the longer we wait for profit to arrive. Workforce issues continue to impact costs when we examine the number of operators required to get jobs done.
Another classic element is machine availability and maintenance. When machines are down, so is our production. Being able to easily spot malfunctions and prevent them using advanced control panels and preventive maintenance is critical.
Rework is another area worth exploring. We should seek automated procedures that prevent human errors and guarantee precision. Machines that produce high-quality prints prevent expensive rework that also causes delays.
Find out if and how the new machine can save time, space, and materials. Multiple fabrics printed using the same machine save space, on-demand production saves costly materials, and energy-saving machines minimise our bills.
Question #3: Is It Environmental-Friendly?
Sadly, not all printing businesses would consider this a top-three question. But with 76% of consumers making a conscious effort to purchase more sustainable products, everyone should consider the impact a new machine may have on the digital footprint. Brands we collaborate with are likely to ask questions regarding the various sustainability standards businesses meet. And if they ask, so should we. Sustainability impacts flexibility, which leads to growth.
Once again, we must check if the new machine wastes materials, energy, and natural resources. Does it have specific certification indicating the level of sustainability and its ability to meet international standards? Entire markets may become unavailable if we fail to conduct proper sustainability-focused due diligence.
Question #4: Does It Come With Added Service Value?
What happens after you purchase the machine? When questions and needs arise, is there a "home base" you can approach?
Many of Kornit's services aren't physical and are meant to support the printing process from a holistic point of view. For example, when we established Kornit's fulfillment network, we wanted to connect vendors across the supply chain and help them form a smooth, flexible cycle.
Other products like Kornit Konnect offer production data that boosts cost-effectiveness by measuring each step of the process and offering innovative ways to optimise it. Finally, we consider our machines to be future-ready platforms that continue to evolve and update, giving customers the latest version.
Asking and investigating these topics will help you make more informed choices and land on the machine most suitable for your business needs. We also recommend consulting with experts in the field to find out which specific machine corresponds with your current plan. For instance, if you plan to approach the athleisure market, the Atlas MAX Poly is the wiser choice.
We invite you to present these and other queries to Kornit's experts and watch live demos of our machines. Let's ensure you gather all the information you need to buy the machine of your dreams.
---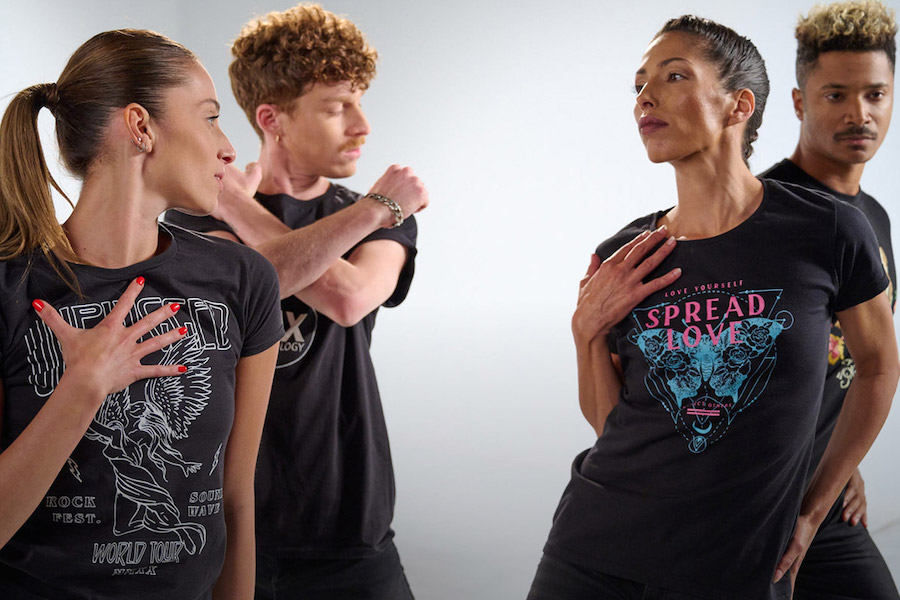 This article was originally published in Kornit's Pixel to Parcel magazine