The PrintWeek Top 500, the bellwether financial report on the UK print industry, is now available as a fully editable and sortable Microsoft Excel spreadsheet.
In print it gives you a perfect overview of the fiscal health of the industry's 500 biggest companies and historical averages across a whole range of metrics. However, in digital form it also becomes an invaluable benchmarking tool for your business.
With that in mind, once again we have made the 2018 Top 500 available as a fully editable and sortable Microsoft Excel spreadsheet. This means that not only can you sort the ranking by any one of the 22 metrics we feature, but you can also create your own ranking, based on your own selection of peers, or, if your business isn't featured, add your own details to see how you measure up against the print industry's Top 500.

If you have a paid subscription to PrintWeek, enter your details below and click the 'download' button to access your own version of the 2018 PrintWeek Top 500.
If you do not have a paid subscription to PrintWeek, the 2018 Top 500 is available to non-subscribers for a one-off payment of £79. Simply click on the 'subscribe' button below and complete your online payment to instantly download the 2018 Top 500 Microsoft Excel spreadsheet.
Contact us
If you have any problems accessing the Top 500 or processing your payment, please contact our customer support team on support@markallengroup.zendesk.com or call 0800 137201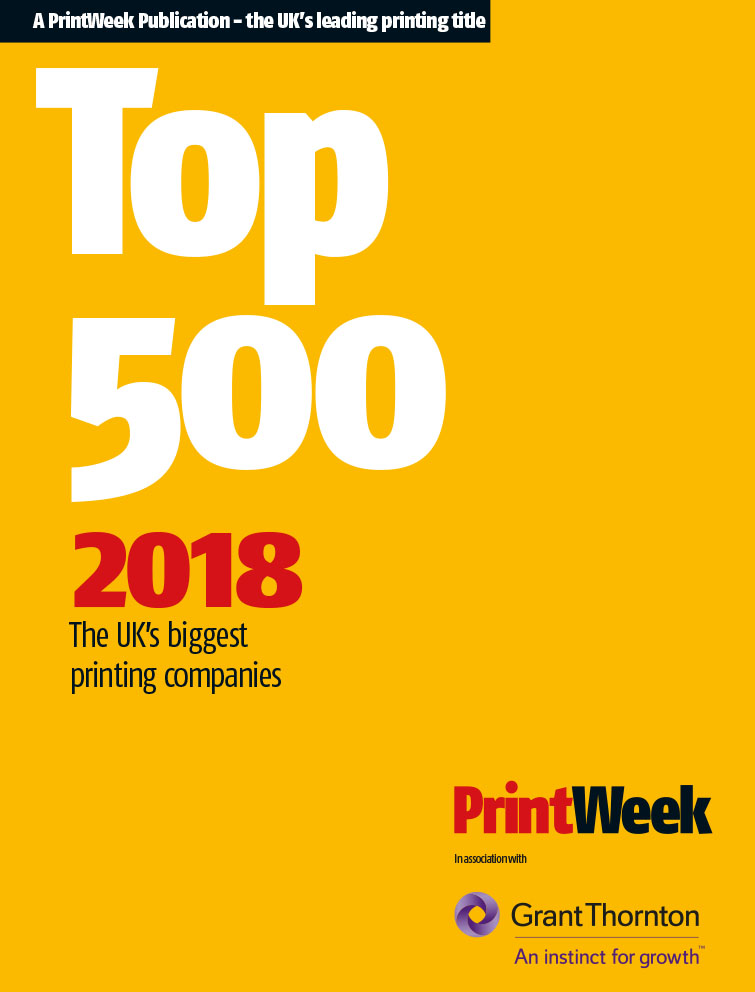 X
Incorrect email or password combination.
Important Top 500 copyright warning
You have paid for single-user licence for the PrintWeek Top 500 and the 'single-user' refers to you as an individual.
While you are welcome to save it to your computer and edit/amend as you see fit and even print out copies to share with colleagues, sharing this spreadsheet in digital form is strictly forbidden. Simply put, the spreadsheet is for your own personal use not for sharing with colleagues or peers and copyright is only waived for the individual subscriber.
The Top 500 is massive undertaking for PrintWeek and Grant Thornton and we ask that you respect our terms and conditions.
©MA Business Ltd, 2018. All rights reserved. The contents of this document are Copyright of MA Business. No part may be reproduced, stored in a retrieval system or transmitted in any form or by any means electronic, mechanical, photocopying, recording, or otherwise (except as detailed above) without the prior written permission of the publishing director.